How to actually get clients from Psychology Today
Updated: Dec 8, 2022


1/5 I quit my job without knowing how to get clients
A few months back I decided to quit my job. After looking at all of my options, it became pretty clear the best way to grow and make more was to start my own practice.
Problem was I was terrified. Mostly about how to get clients.
In the past when I'd asked friends for referral advice they'd say things like "join a local small business association," or "pass out business cards," and "be consistent, it takes time."
Maybe I'm uniquely stupid. But none of that advice made any sense to me.
First, what is a small business association? Oh, and how do I find one? I assume they have meetings? If I go to the meetings what do I do? Do I just pass out business cards? Isn't that weird, I don't go up to strangers and pass out bibles? And if I want to be consistent do I just pass out business cards to the same people over and over again at each meeting? Do people still do business cards? I thought everyone had websites now. And what does a small business association do again?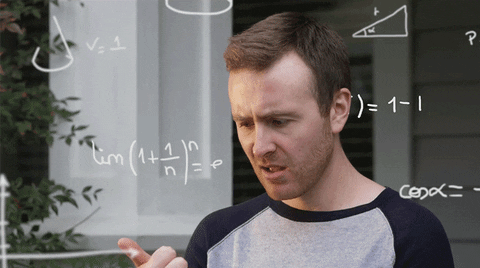 This time around I set up a Psychology Today profile using the best practice advice I'd heard from around the web.
You need to be niched.

You're an expert. Believe in your worth and people will pay.

You need an amazing offer.
So I picked hypnosis for anxiety, set my rates at 325$ and offered 1.5 hour session with copious books, podcast, and other bonuses.
Guess what? No one called.
It was scary and frustrating. I had to leave my job, but without clients coming in I was stuck. It didn't make sense why I wasn't getting clients. After all, wasn't I paying Psychology Today to send me clients?
I mean, if you run the numbers, you only need to get 1 client a month to make Psychology Today worth the service. But I was getting zero calls. It felt like a waste of money.
So I did what any millennial does. I tweeted about it.
Hello friends :) If you want to join me and other readers in exploring the world of counseling sign up for my newsletter.
2/5 Why I wasn't getting clients from Psychology Today
My tweet went viral (for me) and a ton of people started reaching out. One guy, Ryan Mull, who runs a Magpie Solutions, a marketing company, even sat down and had a free zoom call with me.
Turns out I was making three big mistakes. 1) I was niched, 2) I didn't take insurance, and 3) I had a high cash rate.
What I had to realize was these directories are the counseling version of Wal-Mart.
When you go to Wal-Mart do you care that this soap is Dove and that soap is Dial?
Well, yeah, a little. But if Dove is 100$ a bar and Dial is 1$ you're going to pick Dial and move on with your life. Because if you're shopping at Wal-Mart the most important factor isn't brand but price.
In the counselor world we go to trainings so we can put all sorts of acronyms after our name, (PhD, LMFT, EMDR) but clients have no idea what any of it means. When clients are shopping for a therapist on Psychology Today, they rate therapists on the only thing that matters to them - price.
This was a crushing blow to my ego. I'd spent a lot of time getting a Ph.D and now I was having to face the reality that having my degree did nothing for how much I could charge.
So I swallowed my pride and made the changes. Over the month of June I averaged about 2 calls a week. Usually 1 of those was a crank call. Out of the 4 actual potential clients, I'd booked 1. That number probably would have been higher if I was face to face. But since I'm 100% virtual, some of those clients decided to not book.
Progress. But not nearly enough.
3/5 John Clarke and how to write for Psychology Today
I asked my buddy Paul "the Wonderkid" Peterson for advice. He turned me onto this guy named John Clarke who does private practice coaching. I spent an hour and watched 15 of his videos on 2x speed.
According to Clarke I needed to do three things.
First I needed to have my profile speak directly to client pain. Specifically, my profile needed to say the same things clients would say about their pain.
For instance, if I wanted to work with clients who were depressed I could say "maybe you feel tired all the time." But if I wanted to work with addicts I'd say "maybe you've tried to stop, but you failed."[1]
Next, I needed to offer hope. That's as simple as saying "your life can be different."
Finally, I needed to end with a brief intro to myself and a call to action. I chose to spend the about me section talking about why I'm an expert. Notice I don't talk about the acronyms after my name, but about my experience and time in the field. My assumption is experience and time in the field mean more to clients than training acronyms:
I'm Dr. Jordan Harris. I'm licensed as a Professional Counselor and Marriage & Family Therapist. With over a decade of experience working in addictions, kids, psychiatric, couples, and families, there's not much I haven't seen. Don't wait! Call me today!
So what have been my results?
The week of 9/25 I got 2 referrals from Psychology Today. Both booked.

The week of 10/2 I got 1 call from Psychology Today. They booked.

The week of 10/9 I got 2 calls from Psychology Today. I was full, but booked them a month out in anticipation of an opening.

The week of 10/16 I got 1 call from Psychology Today. Booked them about a month out.

The week of 10/23 (I'm writing this 10/26 so the week isn't over yet) I've gotten 1 and they've booked two months out.
4/5 The cheat-sheet for how to get clients from Psychology Today
This isn't all I do to get clients. I also have a therapist website, a google listing, and a small word of mouth network.
All sources combined I get about 3-4 potential clients calling per week.
Also, I make it a point to contact clients within 24 hours of when they reach out. And I use a sales script to convert these potentials into clients.
That being said, I think it's plenty clear that making these changes to my Psychology Today profile has helped make my profile worth the money.
Having gone through this, here are my guidelines for making a Psychology Today profile.
What to do.
Make my first PT profile paragraph about client pain.

Make my second paragraph about hope.

Make my third paragraph about why I'm an expert and include a call to action.

Take insurance.

Follow up with all calls within 24 hours.
What not to do.
Be super niche.

Have premium rates.

Talk about my therapy acronyms.
What to expect.
Expect 2 calls a week on average.

Expect to book 1 of those calls.
5/5 Let's make Psychology Today less of a guessing game
I think the biggest thing keeping most therapists from going into solo practice is they don't know how to get clients.
It's a real fear. If you can't get clients, you won't eat.
I think it's also really scary because it doesn't feel like there are concrete steps to take to actually get clients. It feels uncertain. You'll try this thing, and maybe it works, and maybe it doesn't.
That's why I'm writing this blog post.
Yes, it will take work. Yes, it is uncertain. But it's not impossible. You can figure it out. In this post I've outlined one way I've found that works.
So please try it out, and let me know what happens for you.
I'm serious. I want this to help other people, so if anything is unclear, shoot me an email. And if you try this out, let me know your results. You can reach me at Jordanthecounselor at gmail [2] or using this form.
Best,
Jordan (the Counselor)
-You Finished! Congrats! Thanks for reading! 10 points!-
P.s. Once you start getting clients you also need to know how many clients you need. A buddy and I created a calculator which tells you how many client you need and how long it takes to get full. You can get it below.
[1] This may seems like I'm saying niche while also saying don't niche. The way I think about it is any client who's felt that way will reach out. My target audience will tend to feel that way more than the average client. So it's a way of speaking to my target audience without alienating other people.
[2] I've got to write my email weird like that or I'll get spammed by bots.
If you liked this post, consider reading this next. It's all about how many clients you actually need to start a private practice. It'll give you certainty about if you're ready to take the leap or not.